I finished my second Star Wars costume just in time for Motor City Comic Con but didn't manage to take any pictures until now. Some of you got to see it in person, but for those who didn't, here is my X-wing pilot.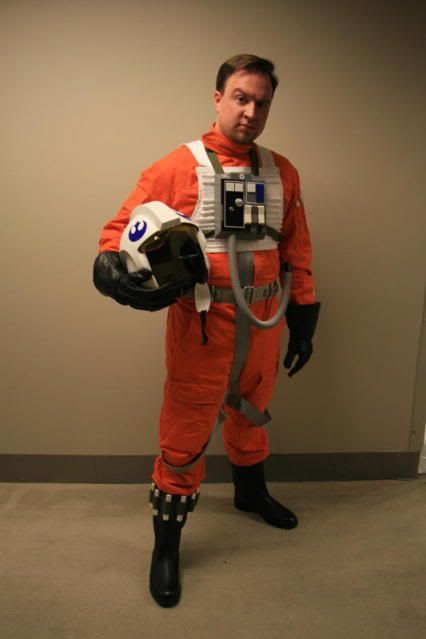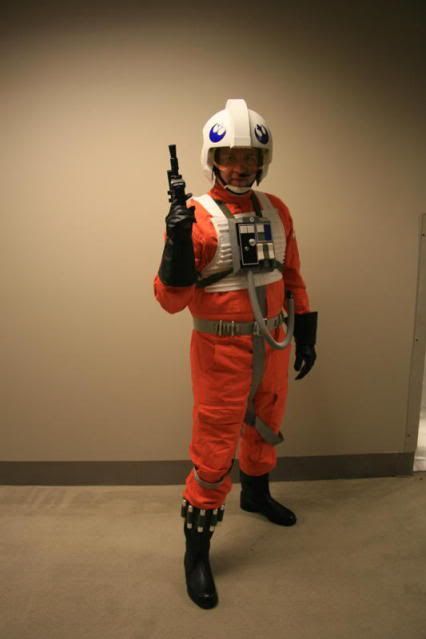 I submitted my application to the Rebel Legion tonight and plan on joining the Shadow Squadron, once I'm approved. I have already reserved my squadron number, I will be Shadow 77(the first 2 numbers of my TKID).
I plan on upgrading the blaster from the hasbro to a airsoft mauser with resin scope, muzzle flash, and greeblies.
The helmet, which is a modified APH-6 flight helmet, is a work in progress. I plan on doing a custom paint job and to change out the labels for custom ones.