Okay adding this post via request to this forums and the GLB site, and warning there will be a ton of pics. >_>
Cowl: Done (Cream Gloves: 0%)
Cloak & Clasp: Done (Black Gloves: Done)
Goggles: 90% (Need to cover lenses to get black or the amber)
Body Suit: 5% (I have the pattern)
Harness: 90% (Need to cover back /w felt)
Belt & Floating Strap: 90% (need holster to fully attach Strap)
Holster: 0%
Gun & Lightsaber: 0%
Boots: Done
Shin Guards & Knee Pads: 0% (Waiting to see how Pam's molds go ^_^)
Models made out of Sculpy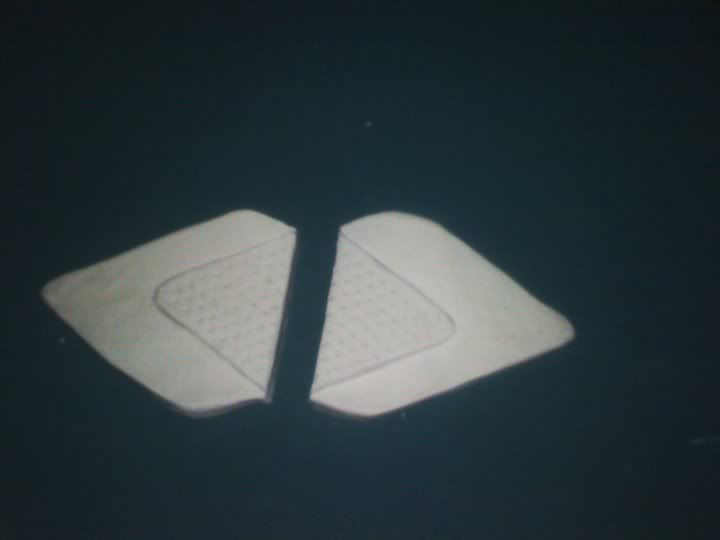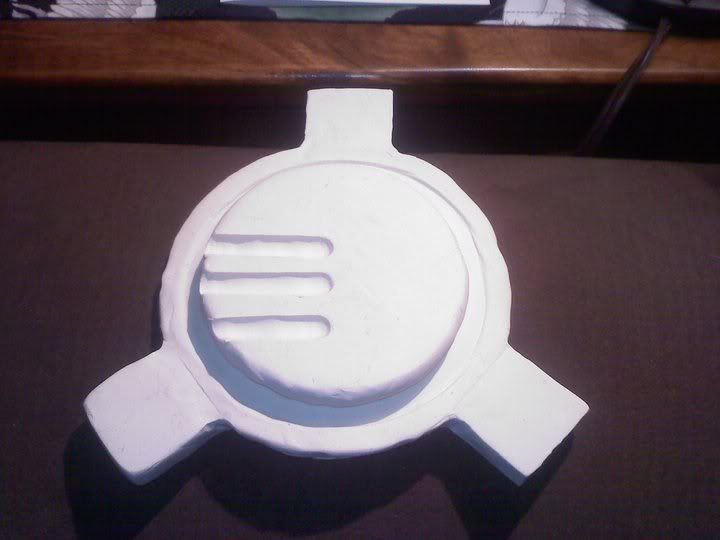 Molding process using mold builder and them plaster for the harness pieces support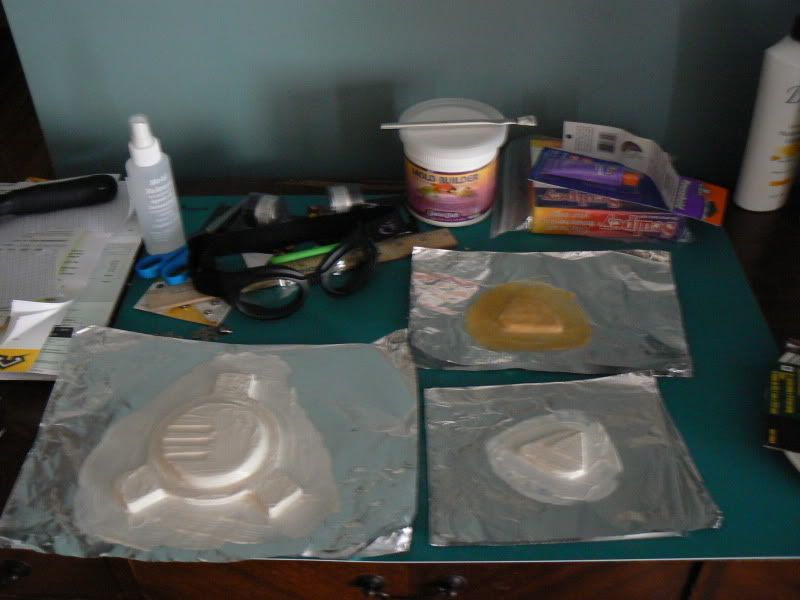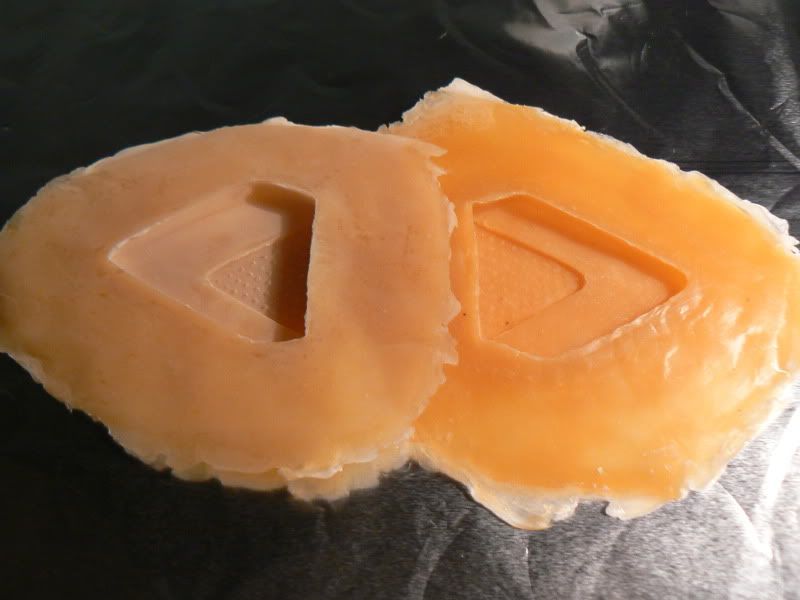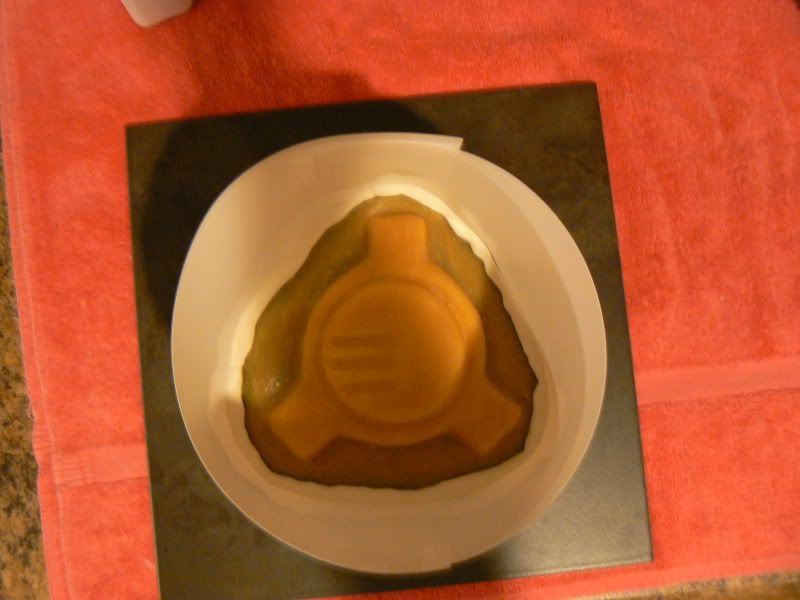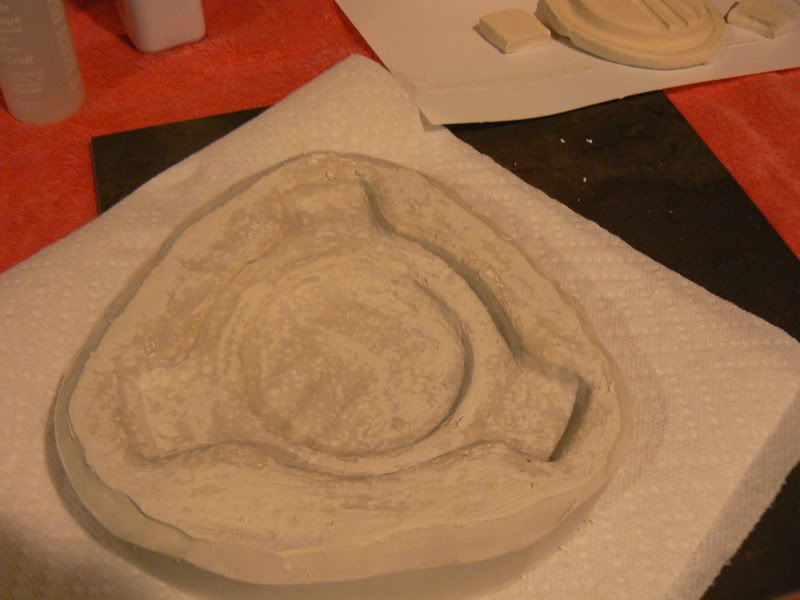 Casting Process using Epoxy Resin, platinum metal powder & Chicago Screws (aka screw posts) for the harness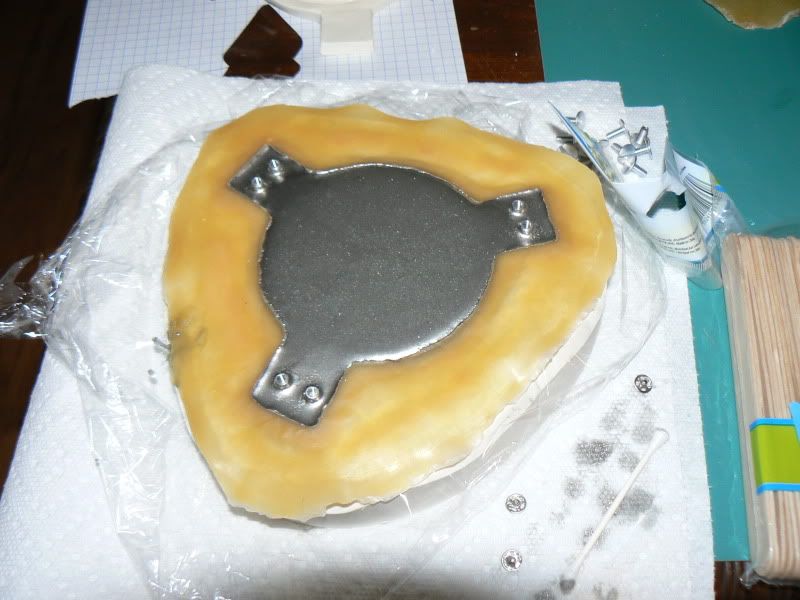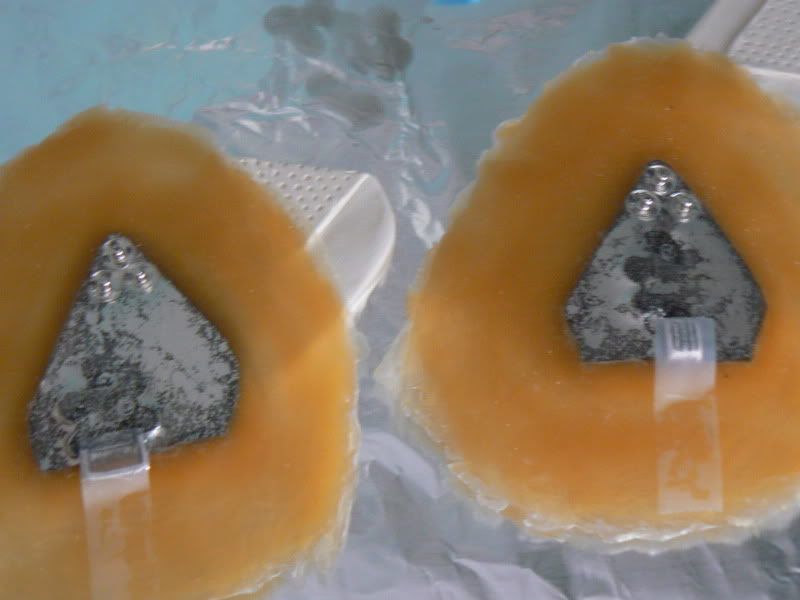 Leather work for the belt & floating strap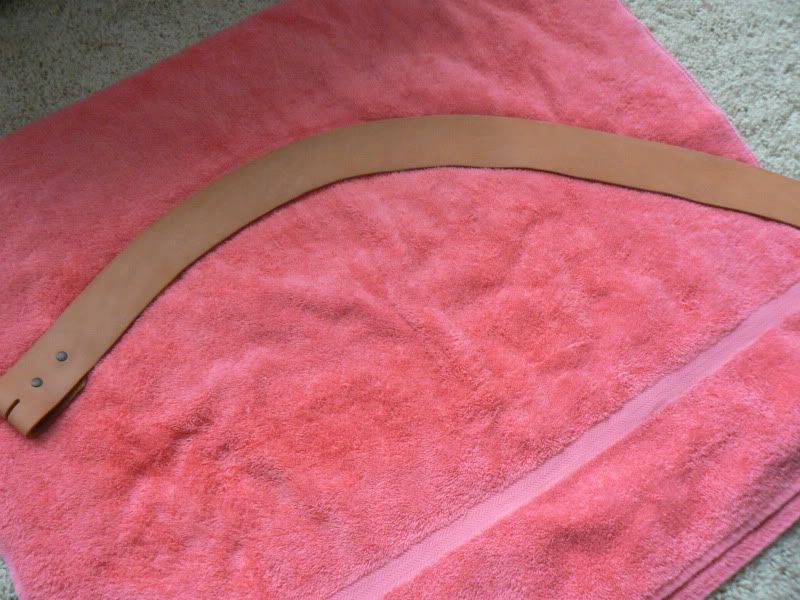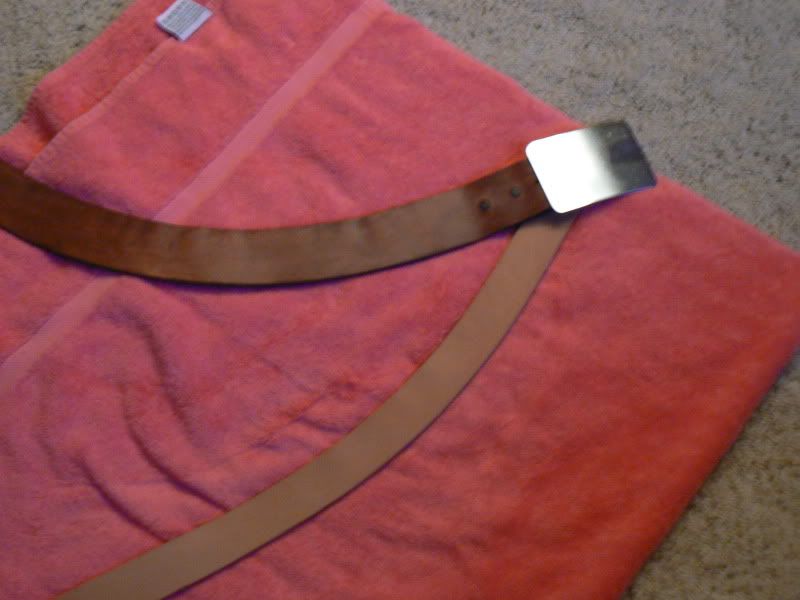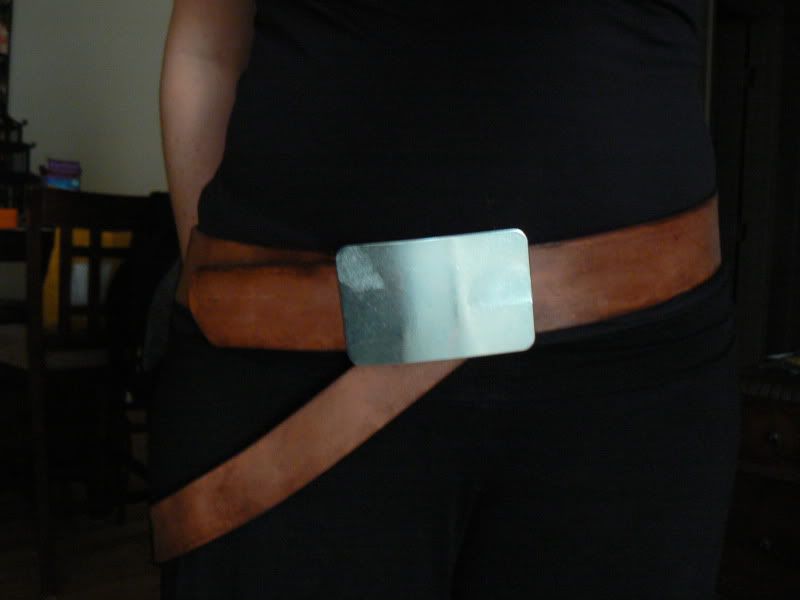 Everything accomplished this past weekend.
3 Test swatches from dying. Top one is 1Tbs Apple Green & 1tsp Coca Brown, second one is 1Tbs AG & 2tbs CB and the third one is 1Tbs CB & 1tsp AG.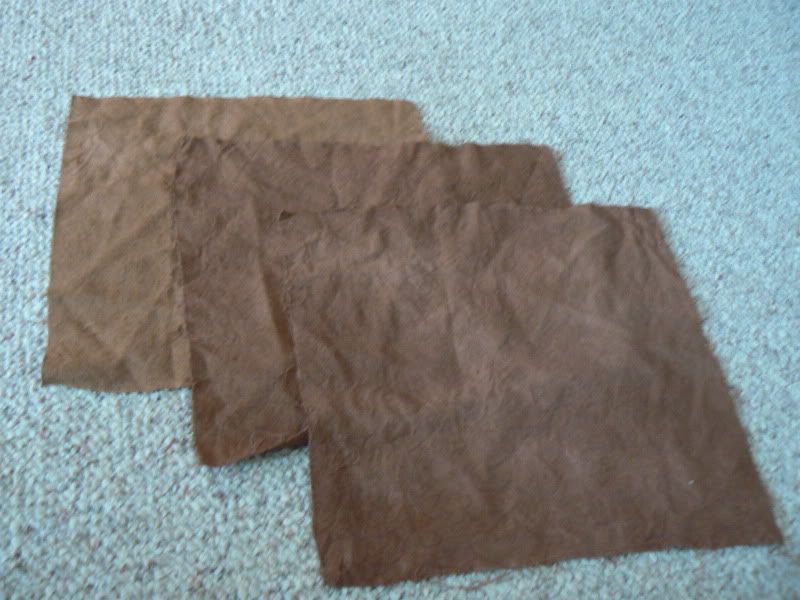 The final formula for the cloak was 3 Gallons of warm water 3/4 cup of AG & 4Tbs CB.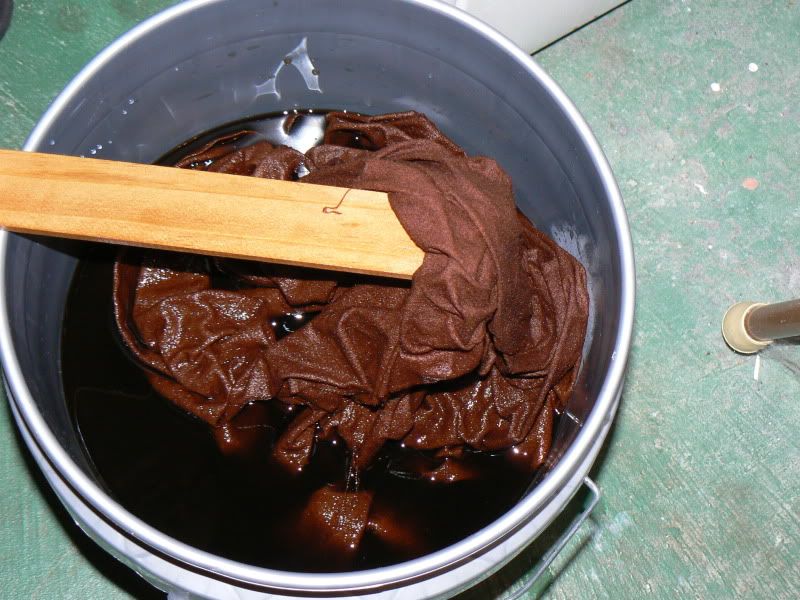 Here is the cowl, followed the look of Pam's from her tutorial.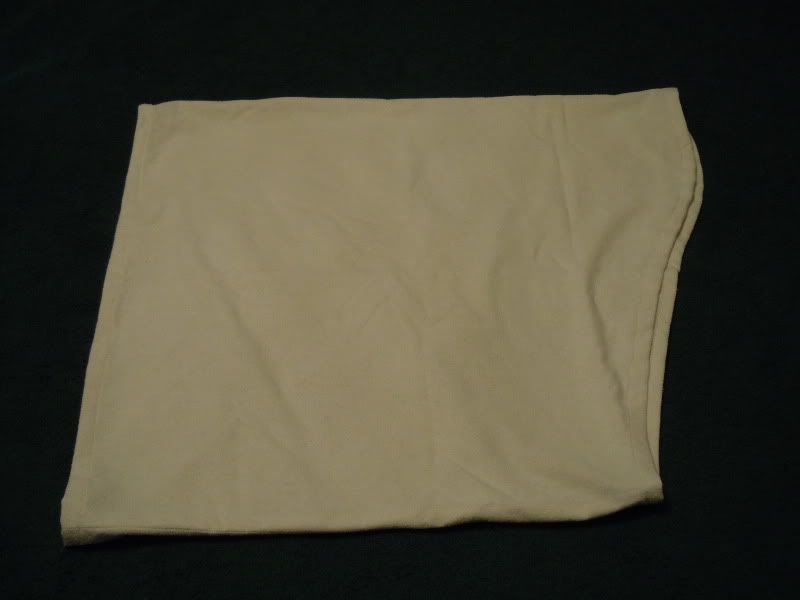 Shaping the harness straps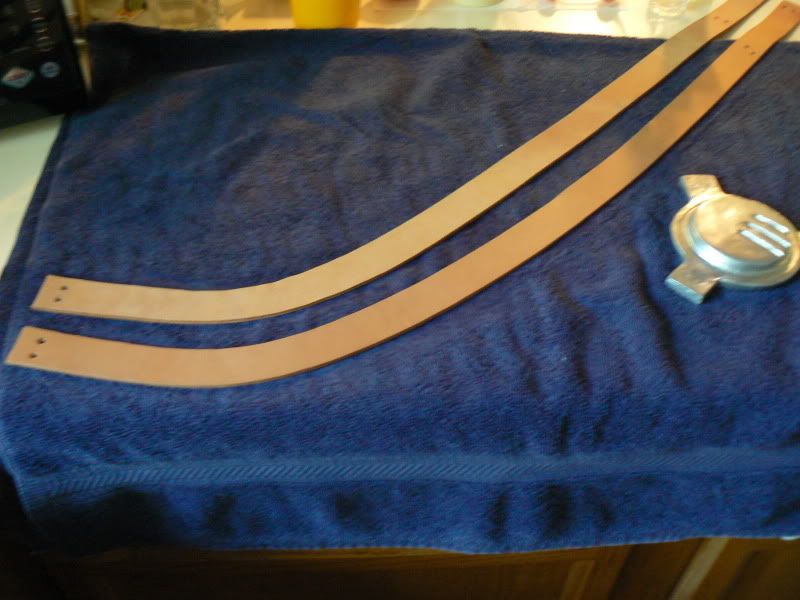 The harness on pre-dying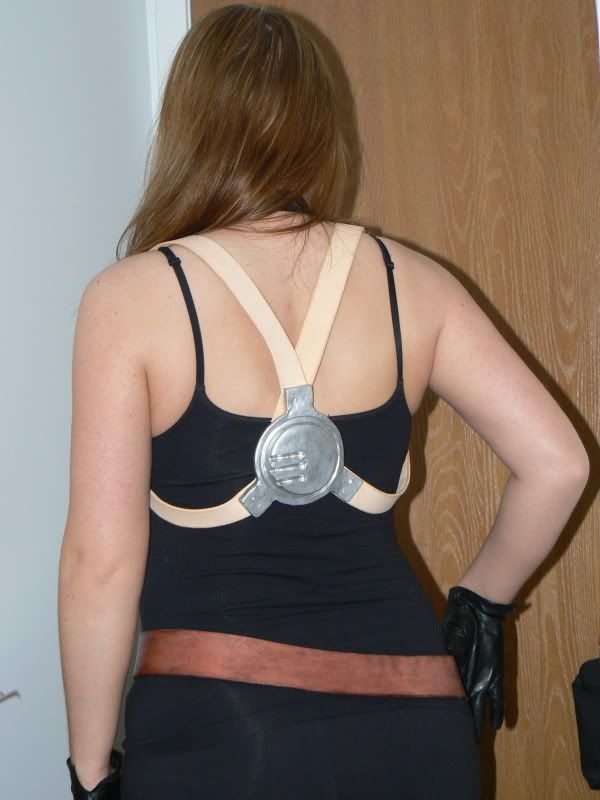 Dyed and showing how I lined up and cut excess leather for the top connection.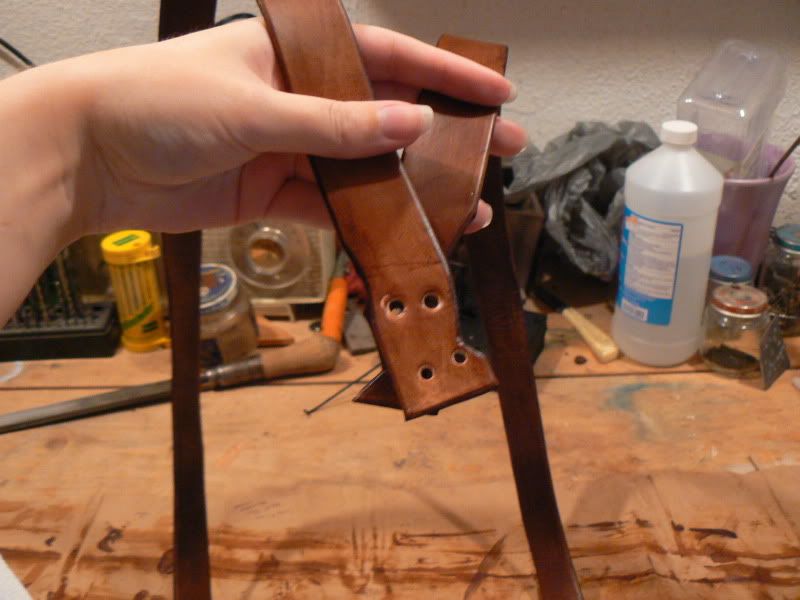 Web belt buckles (middles piece and extra metal cut off by a member of the GLG at the armor party) & the strap of leather for underneath.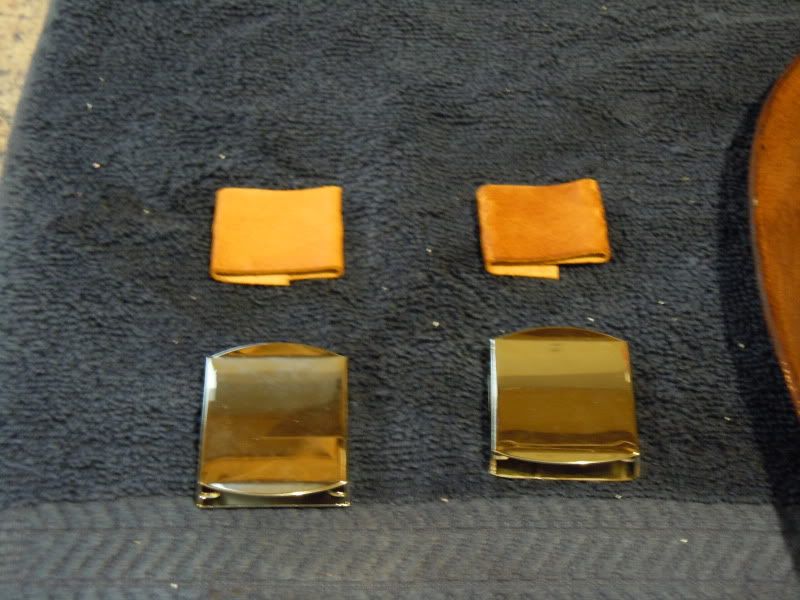 Gluing the strips of leather
Back harness piece weather and sealed
Clasp weathered and sealed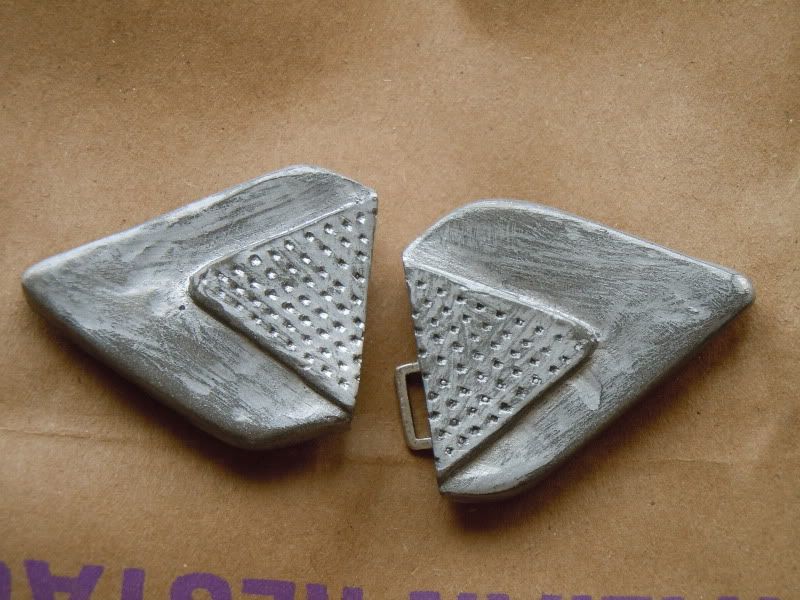 Clasp and Cloak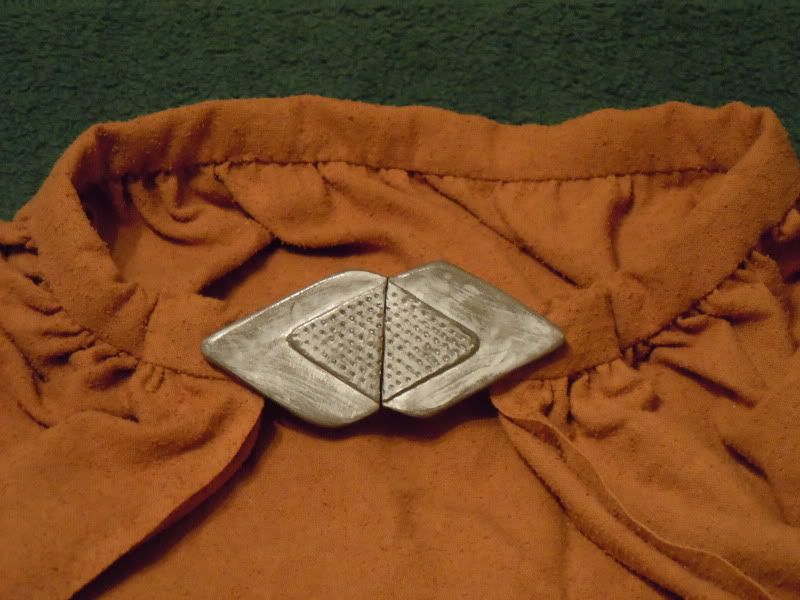 Goggles and gloves
Rubber nob for the buckle
Now for some pictures of me wearing items!!!!!!! ^_^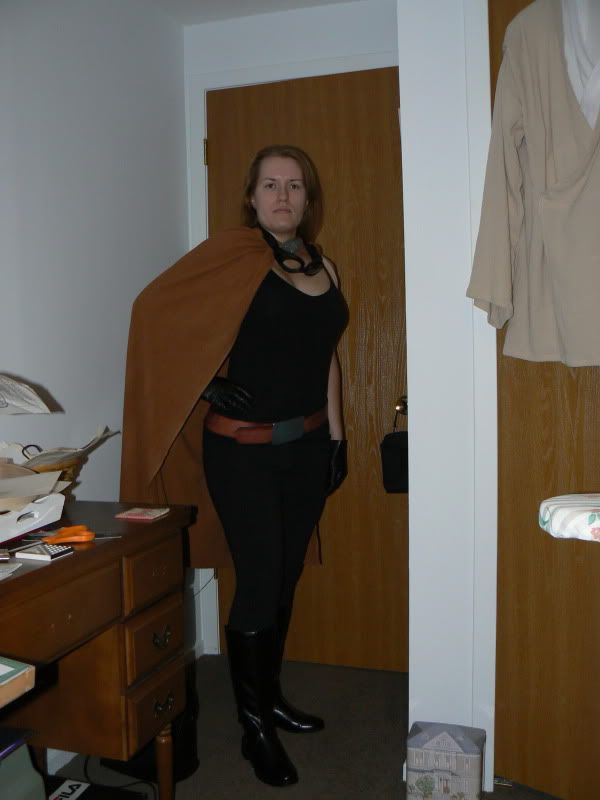 Wow that was a lot of pictures. >_>