GLG Member (Reserve)

Posts: 3797
Joined: Tue Apr 25, 2006 7:38 pm
Legion ID: 2280
Location: Livona ,MICHIGAN
http://www.udreplicas.com/
Hyper should get this. Leather Jacket made by dudes at the link I posted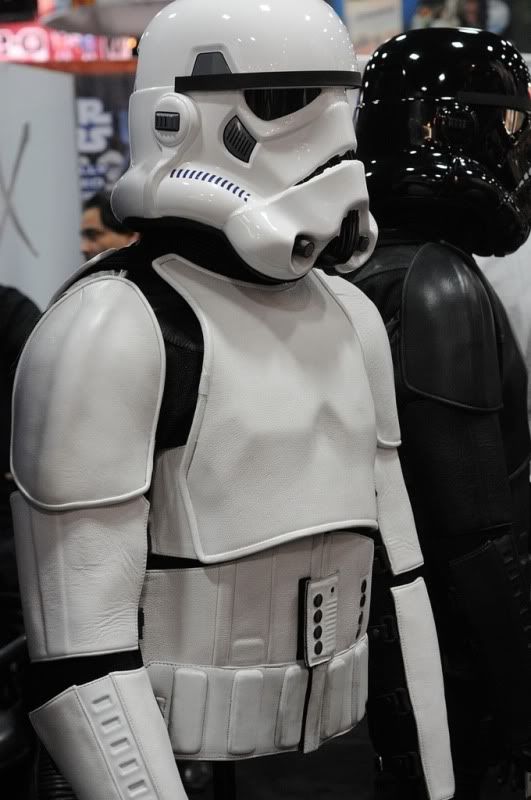 COTF Darth Nihilus
-
Done
Kal Skirata-
DONE
-501st Legions 1st ever Approved
Jango Fett - 40%
---
GLG Member

Posts: 6784
Joined: Sun Apr 27, 2003 11:25 pm
Legion ID: 5037
Location: Defending the ][V][PIRE!
Contact:
And any troopers that ride motorcycles!
"You guys both got to stop perpetuating this myth that Boba Fett is some kind of bad-ass. All right? He has a jet pack. So did the Rocketeer. Really cool. When it comes time for battle, the man's Michael Bay - all style, no substance."
---
TOD, Roster & Forum Cop

Posts: 3825
Joined: Thu Nov 30, 2000 1:38 am
Legion ID: 0542
Location: East Lansing, MI
Blasty Trooper wrote:And any troopers that ride motorcycles!
Like Biker Scouts?
That's cool David is making those. Neat idea, I think!
---
GLG Member (Reserve)

Posts: 1115
Joined: Wed Mar 30, 2005 10:37 pm
Legion ID: 2125
HOW MUCH!??!?!?!?!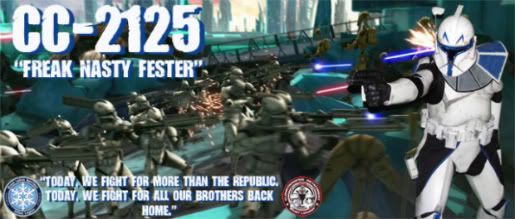 ---
dose that inclued the pants as well or just the jacket
Rich.
"TALL TK"
---
I gotta say having a white leather would be awesome for those sunny days. Not to mention higher visibility. And this is the first one I've ever seen that wasn't specifically made for a female.
"You can run, but you'll only die tired. --Boba Fett"
---