Well as most of you know my son Dylan used to have a Jango Fett costume that I made for him 2 yrs ago.
Here is it: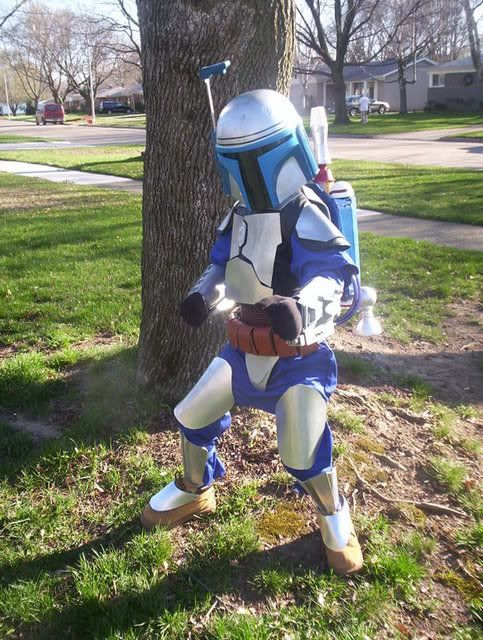 Well since kids have to be rude and out grow their costumes, I have started work on a New one for him. Dylan's best friend is Jaster. So he wanted to stick with the Mando style costume. He drew one up (as best he could) and I said I will try my best to make it for him.
So after a few days and a few hrs of work, this is what I have so far.
The armor is a Black Metal color. He also will have a dark red cape Boba Style. The Jump suit will also be black. The colors he is picking for this seem to look like the Mando Walon Vau. He was one of the guys who helped train the Republic Comandos.
Chest,AB & shoulder armor:
back plate:
Knees: