After watching the recent flury of Tusken builds I got the bug.
I got the head and hardware from Roger at MCCC and have been working on my Tusken since then.
(Thanks again Roger!)
Here are some pics of my progress.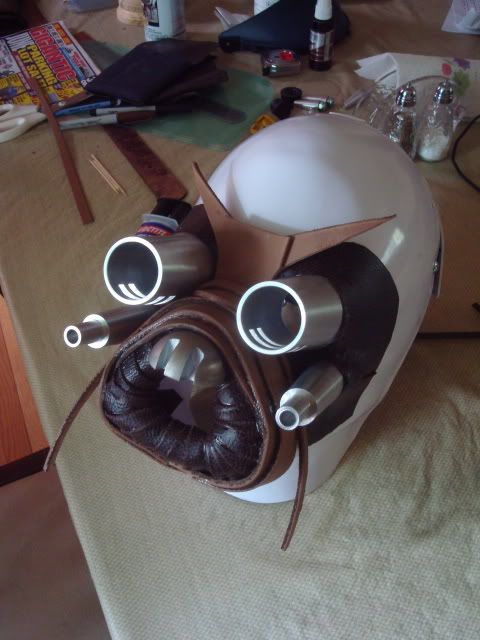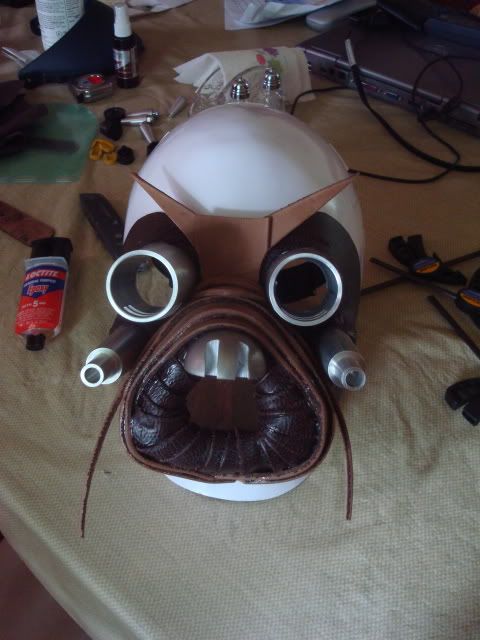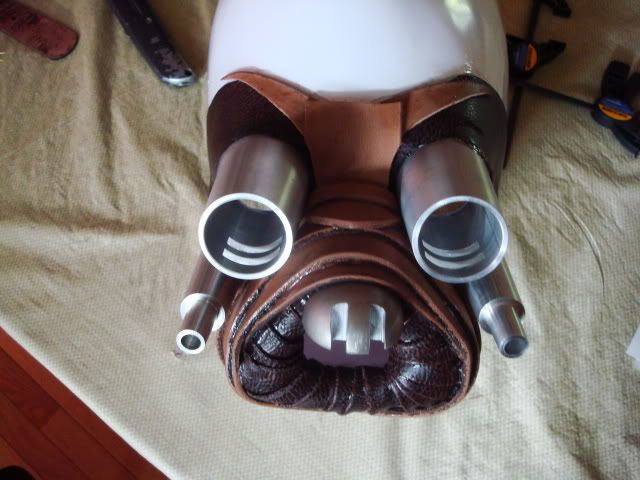 Me screwing around with the cloth strips...I actually like the dreadlock look but I do not think it is in this year!
Hands/Arms
Feet/Legs
Gaffi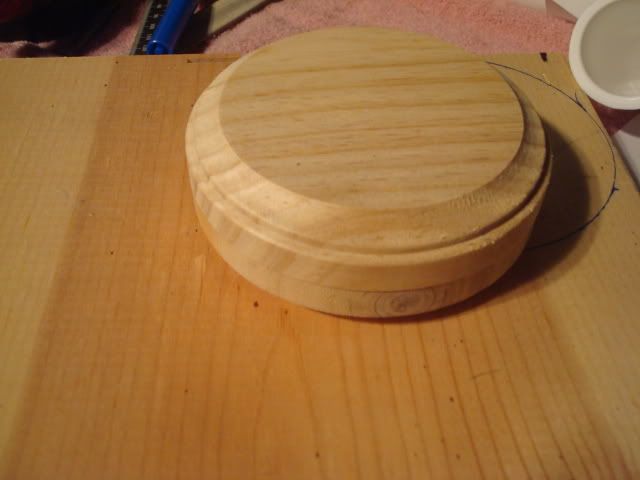 I used the tutorial from TK409 for this. Turned out nice.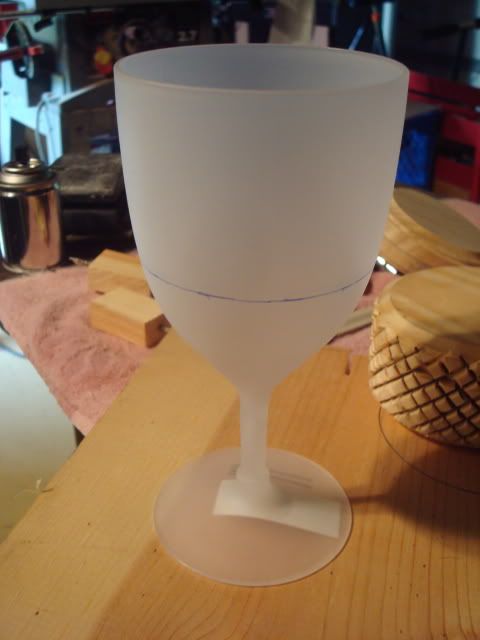 I am also working on putting sound on the costume. Either in the head, robes, or the bandoliers.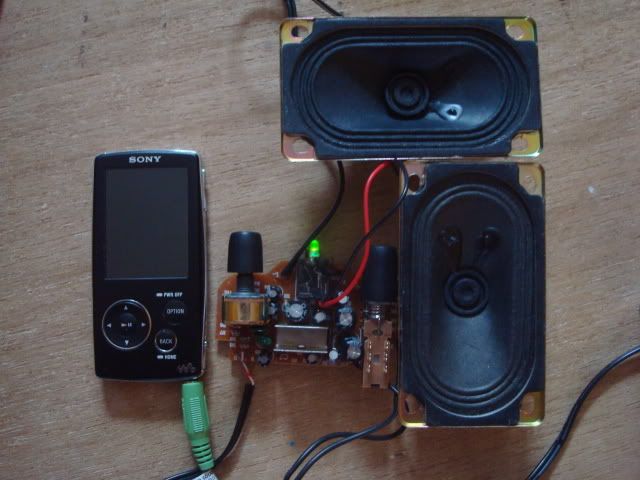 Nothing will scar the crap out of someone quicker than a blood curdling Tusken scream.
I have the inner robe started and will have to do some sewing soon.
I will be working on an outer robe as well.
Next step is to add the last pieces of hardware to the head and start wrapping/glueing.
Gaffi will progress too.